The profiles are tools for individuals and organizations working in substance use-related areas like behavioral health, public health, public safety, and public policy. They provide an overview of various substances, substance use behaviors, and consequences related to substance use. The Colorado SEOW publishes statewide substance use profiles every other year.
The profiles result from the collaborative efforts of Colorado SEOW partners and their respective agencies. The Evaluation Center (TEC) at the University of Colorado Denver is contracted through the Colorado Department of Public Health and Environment to coordinate and carry out the development of the profiles.
Cannabis Profile Highlights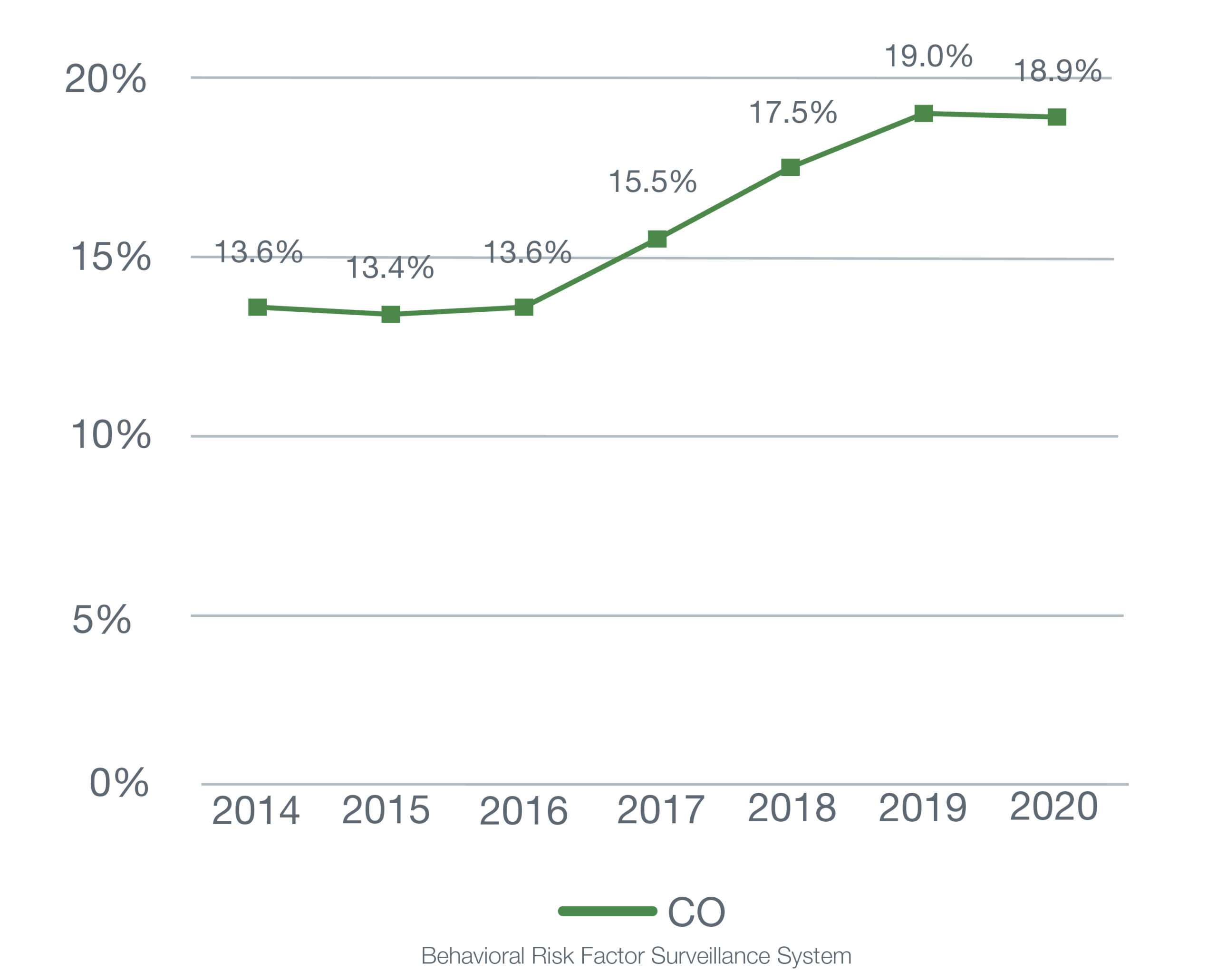 Behavioral Risk Factor Surveillance System, 2021
19%
of adults (18+) in Colorado used cannabis at least once in the past month in 2021.
(1)
Past month use in our state has increased since retail cannabis became available in 2014.
However, Coloradans have not increased use significantly in recent years. (1)
Among adults who currently use,
52.3% use daily or near daily.
(1)
13.3%
of public high school students used cannabis in the past month in 2021, a
significant decrease from 2019
.
(2)
Public high school students who use cannabis were asked what method they typically use to consume it. From 2015 to 2021, those who vaped cannabis nearly
doubled from 21.8 to 39.1%.
(2)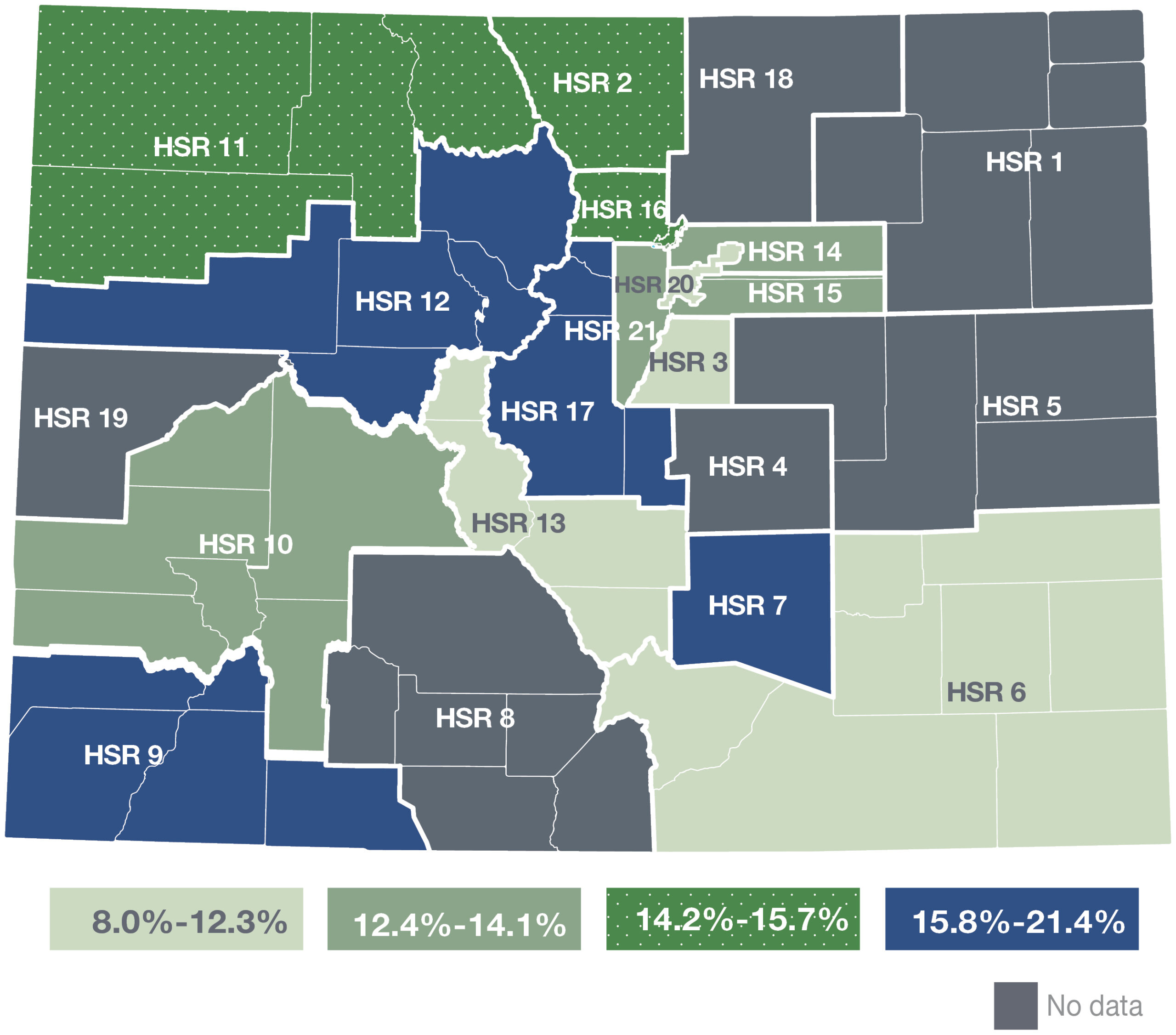 Percent of youth who currently use cannabis
Healthy Kids Colorado Survey, 2021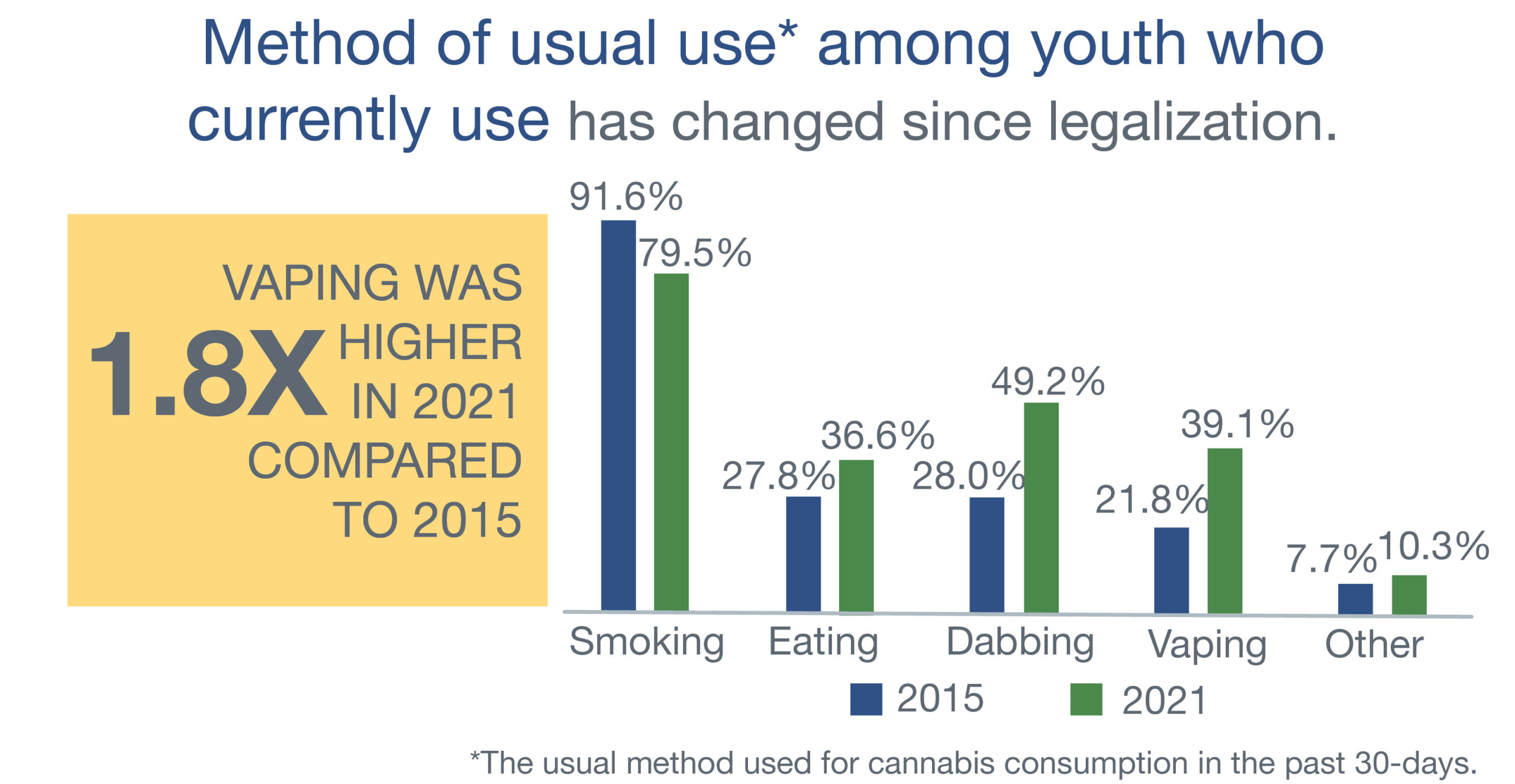 Healthy Kids Colorado Survey, 2021
According to the Rocky Mountain Poison and Drug Center, among all cannabis exposures in 2021,
nearly half (49%) were for CHILDREN AGES 0-5. (3)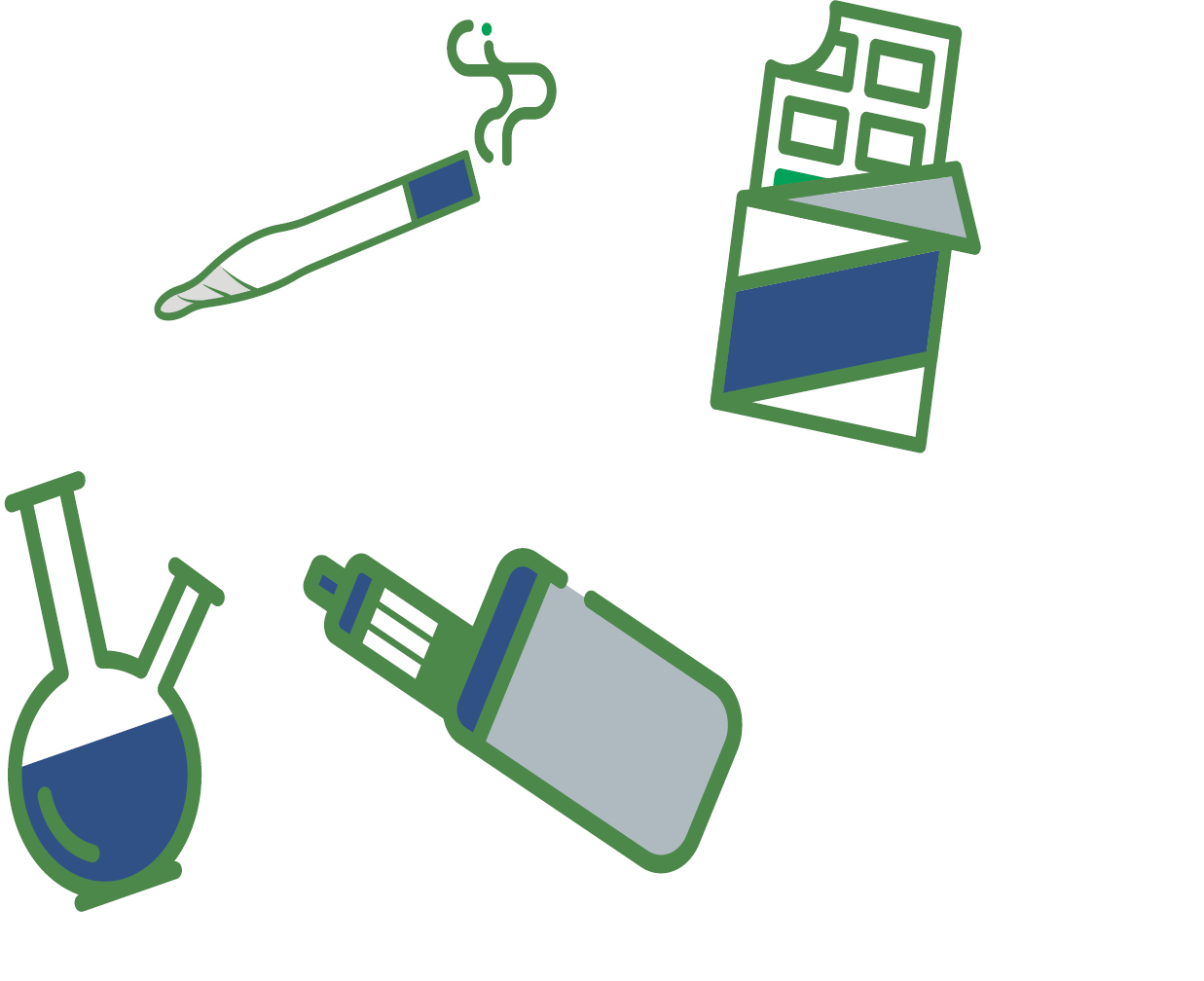 Behavioral Risk Factor Surveillance System, 2021
Healthy Kids Colorado Survey, 2021
Rocky Mountain Poison and Drug Center, 2021