The profiles are tools for individuals and organizations working in substance use-related areas like behavioral health, public health, public safety, and public policy. They provide an overview of various substances, substance use behaviors, and consequences related to substance use. The Colorado SEOW publishes statewide substance use profiles every other year.
The profiles result from the collaborative efforts of Colorado SEOW partners and their respective agencies. The Evaluation Center (TEC) at the University of Colorado Denver is contracted through the Colorado Department of Public Health and Environment to coordinate and carry out the development of the profiles.
tobacco Profile Highlights
There are over 2x as many adults
who used to smoke (26.9%) versus who currently smoke (11.9%). (1)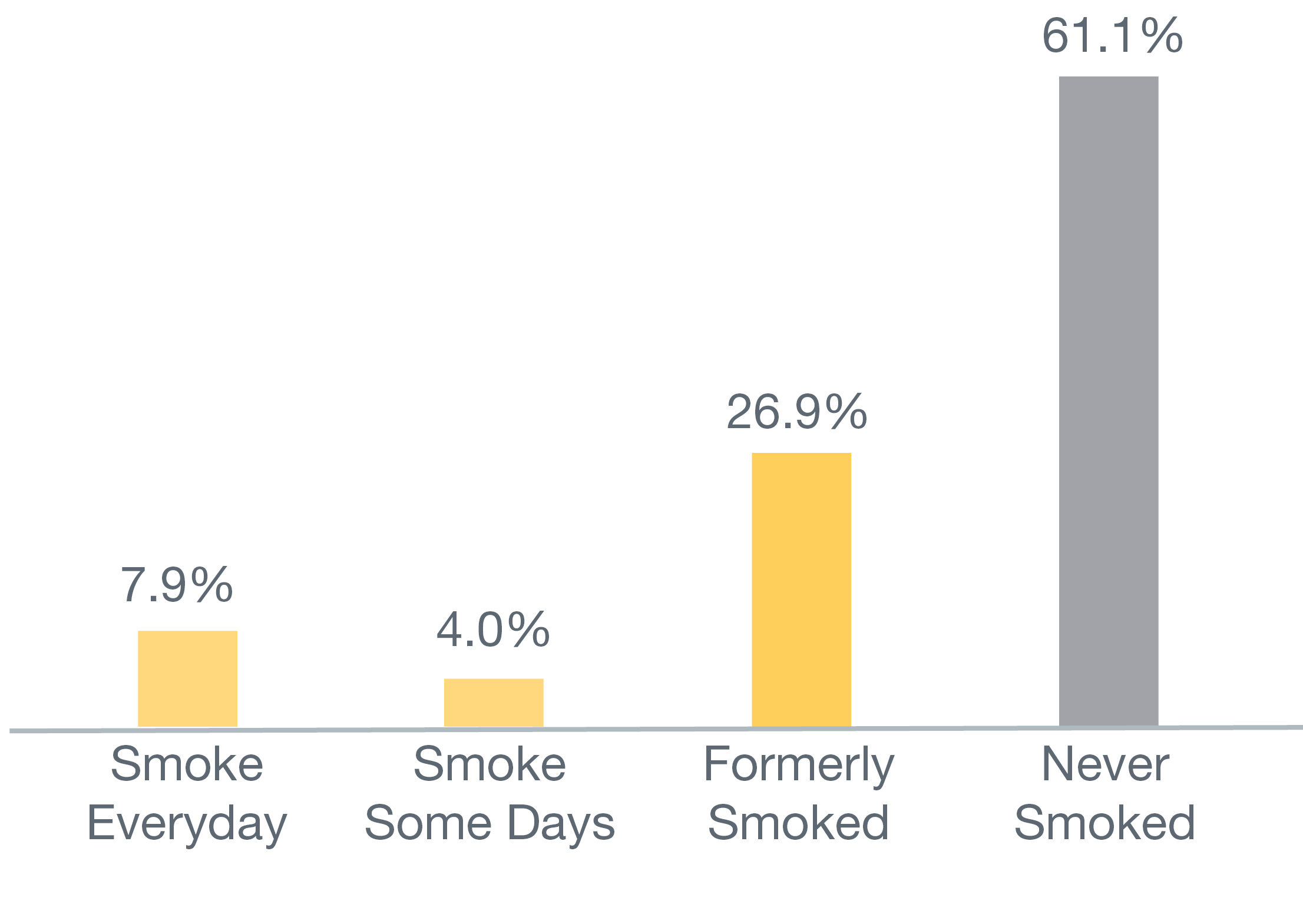 Behaviorial Risk Factor Surveillance System, 2021
Among adult e-cigarette users, 29% never smoked cigarettes and 41% previously smoked cigarettes. (2)

Behavioral Risk Factor Surveillance System, 2021

16.1%
of public high school students currently use e-cigarettes.
(3)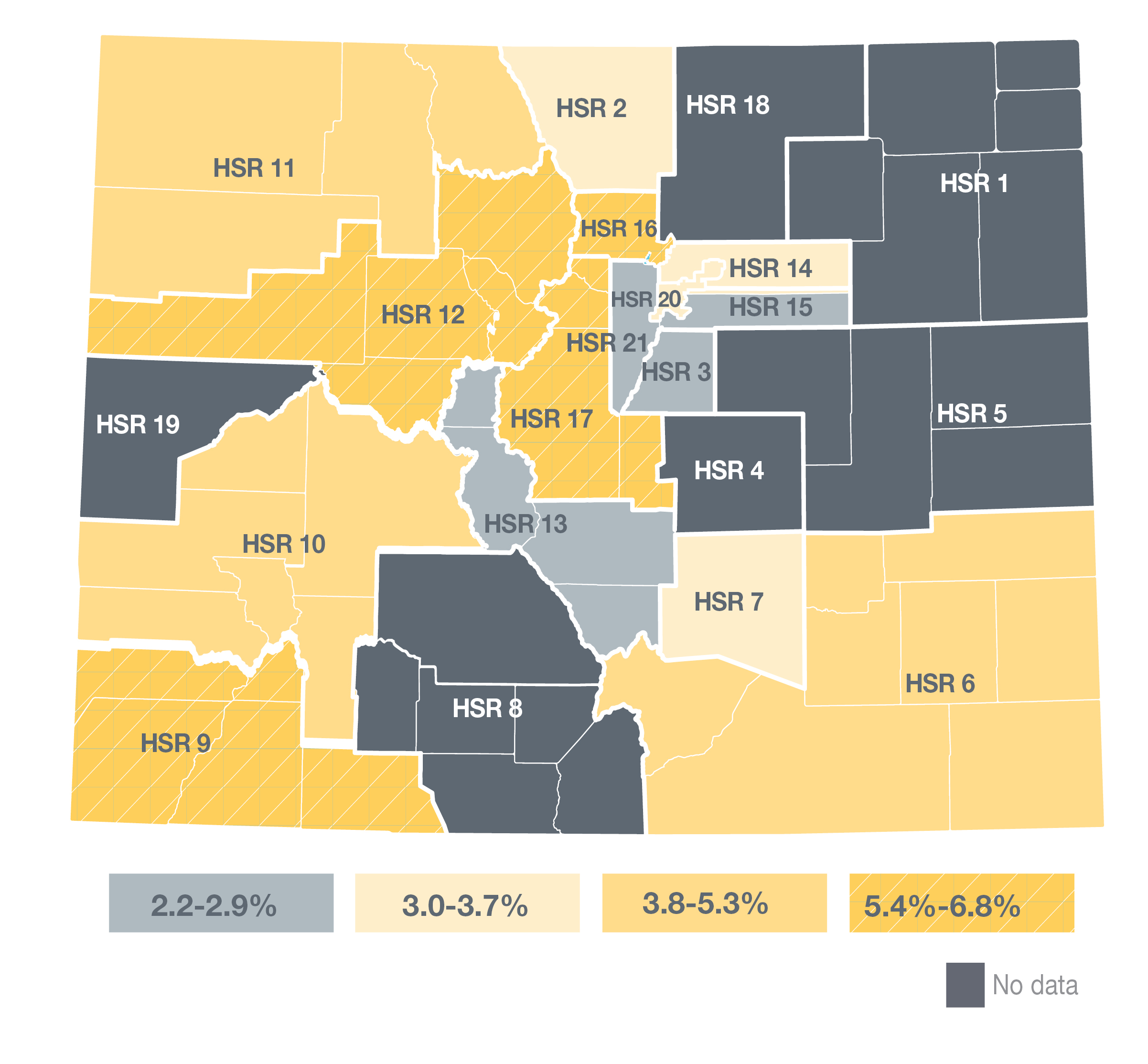 Healthy Kids Colorado Survey, 2021
A greater number of adults who use tobacco experience additional risk factors –
like binge drinking, cannabis use, and poor mental health – compared to adults who do not use tobacco. (4)
Behavioral Risk Factor Surveillance System, 2021
Behavioral Risk Factor Surveillance System, 2021
Healthy Kids Colorado Survey, 2021
Behavioral Risk Factor Surveillance System, 2021